Can't find your dream home on the market? Ready for your current home to look and feel like new again? A renovation loan with PrimeLending can quickly turn any imperfections into the home you've always wanted — and our quick-hitting Renovation Guide is here to show you how simple it really is.
Your Renovation Guide Experience
LEARN
About your renovation loan options
Learn About Loans
From buying to refinancing, get more insight into the renovation solutions that can help you achieve your goals.
DISCOVER
How simple the process really is
Discover Simplicity
Our digital mortgage process guides you through every step for a simple, stress-free experience from online application through renovation.
EXPLORE
The updates you can make to any home
Explore Updates
Need to make repairs? Want an open concept? Wish you had more square footage? See all of the ways a renovation loan can work for you.
UNDERSTAND
How renovation work gets completed
Understand Renovation Work
What happens when the renovations begin? From working with the contractor to project completion, we've got you covered.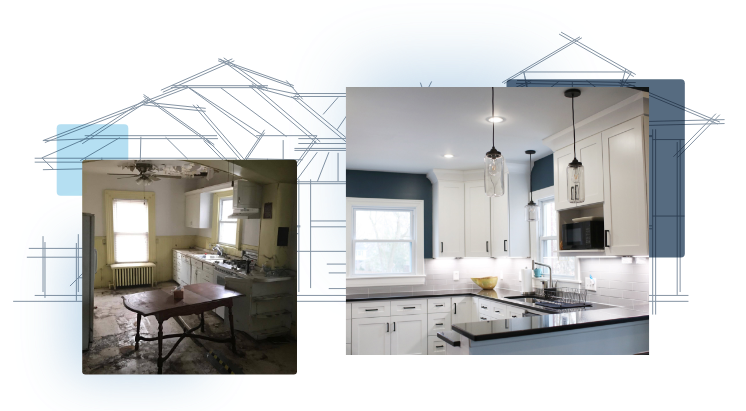 Turn Possibilities into Perfection
You don't have to imagine what your perfect home could look like, you can make it happen with a renovation loan from PrimeLending. Whether you want to freshen up a fixer-upper or upgrade your current home, we've got the right renovation solution and a best-in-class process to help you create the home you've always wanted.
Interested in learning more about our Renovation Experience?
A Renovation Guide From

America's Renovation Leader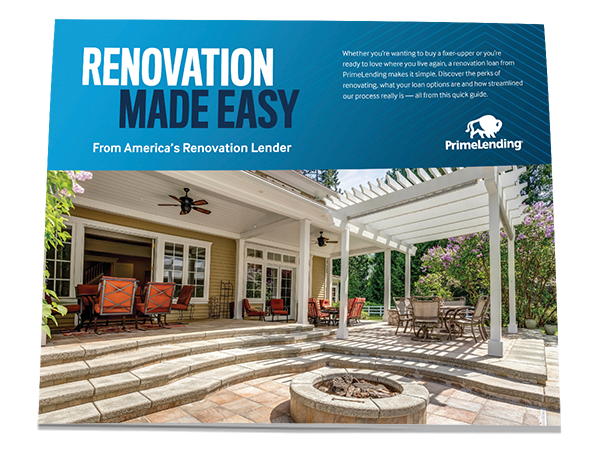 Branch Manager - Producing

1717 West 6th Street Suite 340
Austin, TX 78703